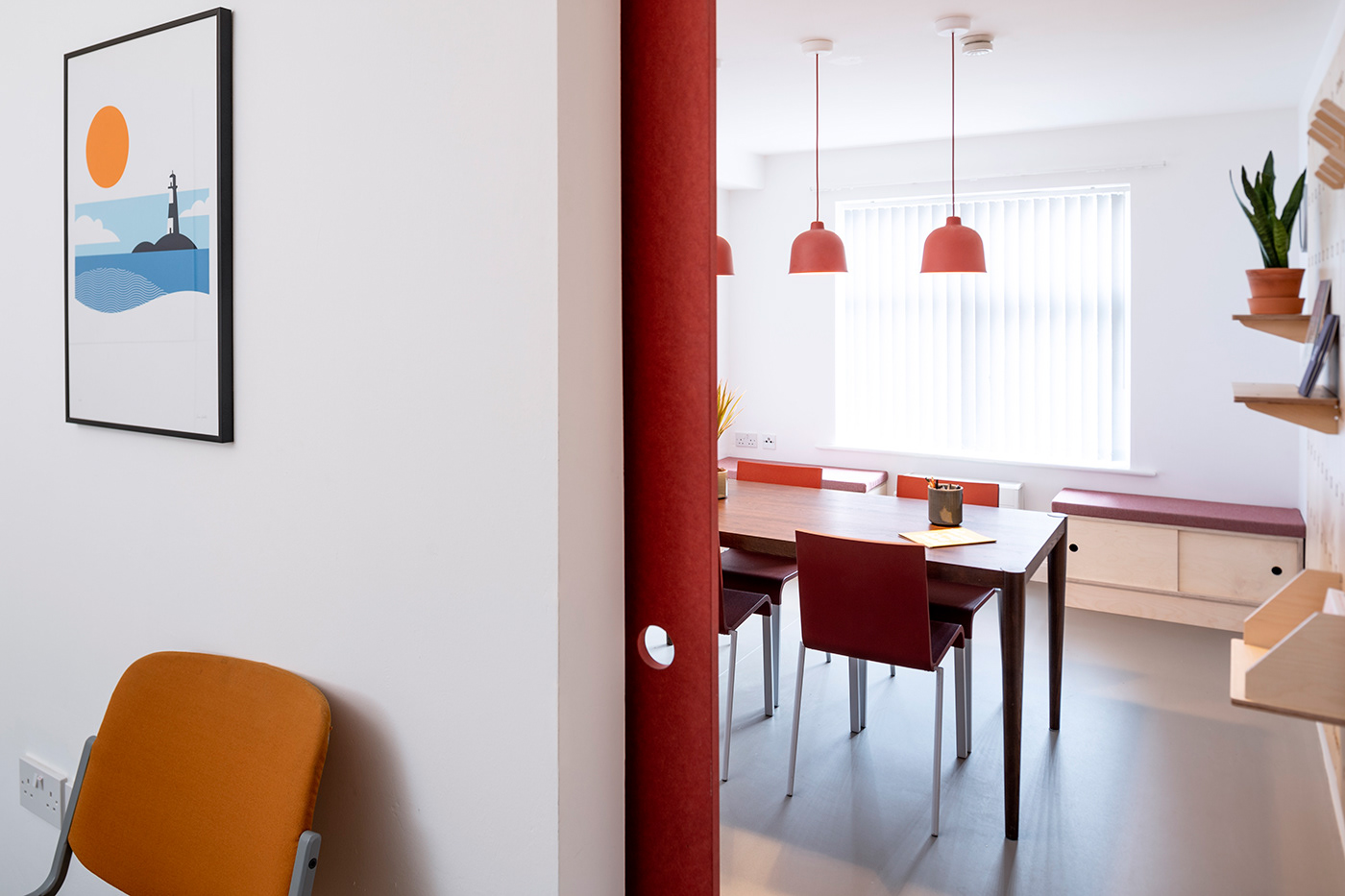 SYHA Informal Office Space
Aia-Studio were tasked to transform an out-dated studio flat into an informal office space for staff within a SYHA extra care scheme. A home office concept was adopted with bench seating and break out spaces.
The removal of a bathroom and partition wall has created space for staff to share information on the ideas wall, or alternatively use the drop-down desks if privacy and concentration are needed. The joining room is ideal for meetings or a temporary base for staff on the move. An accent colour inspired by the brickwork of the building ran throughout the room. A modern sliding door was included to allow for privacy.​